Better positioning.
Better

results.
Positioning and pricing strategies for agencies and customized services firms that want to stand out, sell more and get paid for the value they create.
Is poor positioning sucking money out of your business?
The signs are there if you know where to look
Giving away ideas?
Do you spend time and money developing concepts for pitches, that you let clients have for FREE?
Dangerously exposed?
Are you dependent on one or two big clients? Or does one client make up more than 25% of total revenues???
Hourly rate hamster wheel?
If you want to make more money, do you need to bill more hours? To bill more hours do you need more people?
Don't stand out?
Do lots of competitors offer similar services? Is it hard to differentiate? Are you in a market of the few or a market of many?
Selling feels hard?
Are you generating enough leads? Are prospects interested in what you have to say and the value you offer?
Addicted to discounting?
Does nearly every proposal you make include a discount, to "show value" and "win the business"?
Underutilized team?
Is your team billing enough hours to hit revenue goals? Are you winning enough new business to keep them busy?
Top talent hard to find?
Do developers and creatives WANT to work for you? Or are you losing them to bigger, better agencies?
Losing to 'better fit' agencies?
Do you lose pitches to more specialised, larger or 'better fit' agencies? Do you lose more pitches than you win?
Inconsistent story?
Does everyone on your team tell the same story? Do they buy into it? Can they convince prospects to buy in?
Positioning strategy at HCM. is informed by the latest thinking in marketing and behavioural science. So instead of struggling to communicate value, you'll finally get clear, compelling, consistent messaging that works.
Two ways to get positioning right
Which one is right for you?
🚀
Two-Speed Marketing Plans
Get positioning right with a radically simple marketing plan that works for long-term brand building AND short-term sales growth.
Ideal if you don't have a plan in place to guide your marketing over the next 12 months.
🔊
Value-based Messaging
Apply positioning to create clear, consistent, and compelling messaging. So you can sell more, to more people, for more money.
Ideal if you have a strategy and need help communicating value to prospects and customers.
What agencies are saying
"Andrew is easy to work with and has a talent for turning complex ideas into simple messaging strategies. He's hands on, gets to the heart of what needs to be said, then shows you the best way to say it. His approach has helped us get our messaging straight in a number of successful pitches."
Eike Klein, CEO at u+i interact
What agencies are saying
"Not only did Andrew help us create a unique and unmistakable position for our brand, he showed us how to apply it directly into our marketing campaigns – one of which was still generating leads for us over a year after the campaign had officially finished!" 
Mark Heuermann, CEO at epunks

What agencies are saying
"Has a client ever asked you to repeat your pitch because it was like "a breath of fresh air?" That happened to us after working with Andrew – and it happened in the boardroom of a global player with billions in annual revenue. To say he can help you stand out is an understatement." 
Konrad Kuschel, CEO at Elements Entertainment

What agencies are saying
"Working with Andrew on positioning for our new brand was an experience that improved my opinion of brand consultants. The interactive workshops were concise, easy to follow and helped us quickly articulate what we want to stand for. If you're thinking about working with Andrew, I can highly recommend him."
CEO at 4Volumes

Latest Quick Reads
No fluff. No Filler. Just a quick marketing fix whenever you need it.
"Interesting content, good ideas, and written in an engaging way."
Jan Kringels. Head of Global Net Promoter Programme, Vodafone Group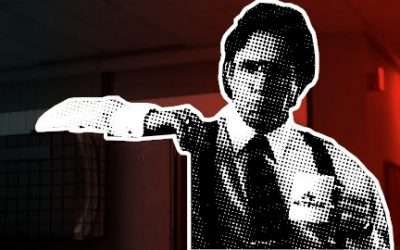 "Loving these nuggets of marketing wisdom."
"Helpful, concise and always interesting."
"I like.👍Would like even more if you wrote in German."
"The only LinkedIn marketing posts I bother to read."
"Interesting content, good ideas, written in an engaging way."
Head of Global Net Promoter

"Loving these nuggets of marketing wisdom."

"Helpful, concise and always interesting."
"I like.👍Would like even more if you wrote in German."
"The only LinkedIn marketing posts I bother to read."
"Interesting content, good ideas, written in an engaging way."
Head of Global Net Promoter